<!- social start --> <!- social end -->
Gold Spot Price $1,850.52
The current gold spot price of $1,850.52 represents any movements in the market within the last 15 minutes. If you want a 24 hour summary that is live then try hopping over to Kitco Live, or see the 30 day chart below.
How much is an ounce of gold? $1,850.52 USD
30 Days of Gold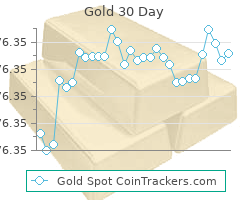 Display on your website!