Most Valuable Penny Errors (Page 3)
#7 1955/55 DDO (Double Die) Penny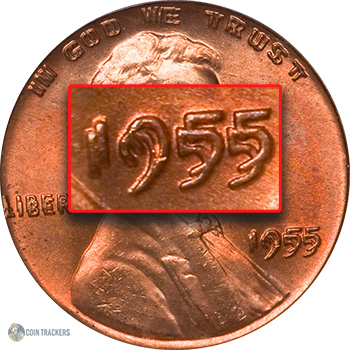 The 1955/55 DDO 1C is the error of errors to be aware of in regards to Lincoln cents. There are thousands of examples of this coin being found in circulation and each one is worth thousands of dollars on the coin market. Recent sales for this coin even in MS64 Brown (not the best color or condition) were for $4,200 in Nov of 2021.
The 1955 over 55 Double Die Obverse has been called a mainstay of the error coin community. It's affordable and easily attainable being both bought and sold at regular intervals. It's plentiful with thousands of specimens known to be graded and in existence.
Color and condition is always a major factor when it comes to Copper Lincoln cents. With Red being most valuable. Looking at sales its evident the condition is more of a metric of value than just the color.
Nov 2021 - MS64 Brown $4,200
Jan 2020 - MS62 Brown $1,800
2014 - MS64 Brown $3,000
2013 - MS64 Red $1,800
2012 - MS63 Red / Brown $2,900
2011 - MS62 Brown $2,185
2011 - MS63 Red / Brown $3,700
2010 - MS64 Brown $3,311